About the Books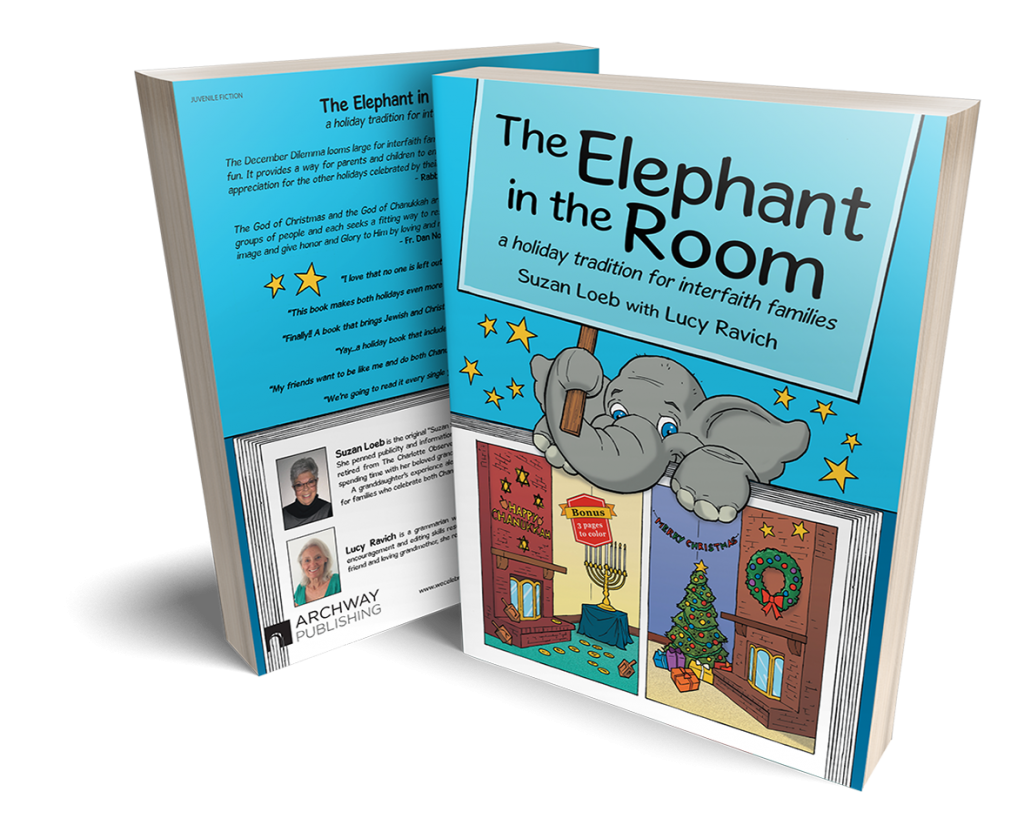 The Elephant in the Room
evolved from an incident involving one of the author's granddaughters. It uncovered the need to show children of blended families how lucky they are to celebrate both Christmas and Chanukkah in their homes and to establish a new holiday tradition. There are pages for children to color and places to write the names of family members.
GET A COPY NOW
Following its success, creating
---
The Elephant in the Spring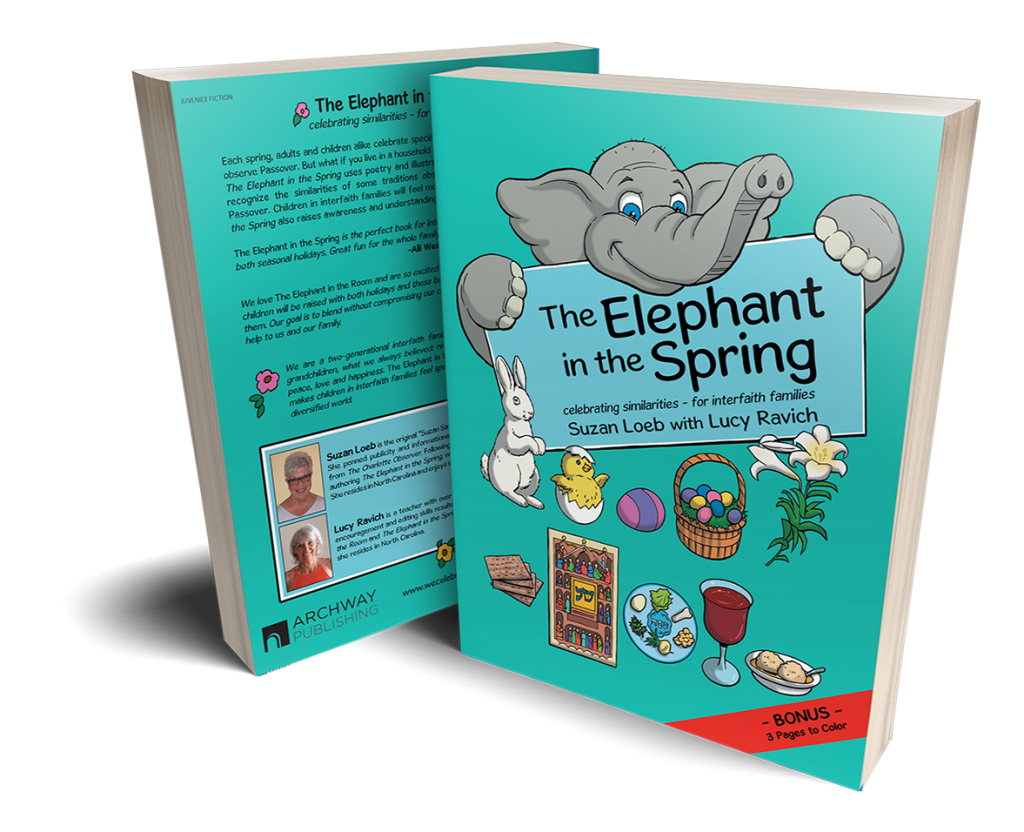 for those children who celebrate Easter and Passover in their own homes, was a natural next step. This book celebrates the similarities between the two holidays, and again helps those children to feel special. There are bonus pages for children to color and two holiday recipes for them to prepare.
Both books have been praised by religious leaders and have received accolades from children and adults.
GET A COPY NOW